With many of us guilty of treating ourselves to the occasional shopping spree, it's fair to say that keeping the inside of your wardrobe up to date with the latest fashion garments is an important tradition for much of the population.
Well, the same goes for the outside of your wardrobe too!
We (and our clothes) deserve a well-decorated, trendy wardrobe that expresses our personal style and taste. 
With that in mind, we've put together a list of our favourite built in wardrobe door styles guaranteed to make a style statement in 2022. 
Minimalist white wardrobe doors
The all-white and neutral aesthetic is a trend that will never die. When it comes to built in wardrobe doors, you can't go wrong with minimalist hues like white, beige and nude.
When partnered with a full-length mirror near your wardrobe, you'll instantly create a space that feels luxurious, clean and cosy. 
For that ultra modern and clean lined look, opt for sliding, handleless wardrobe doors where possible. 
We suggest the Bella - Knebworth Handless wardrobe door, in shade porcelaine white. 
Browse Bella Knebworth wardrobe doors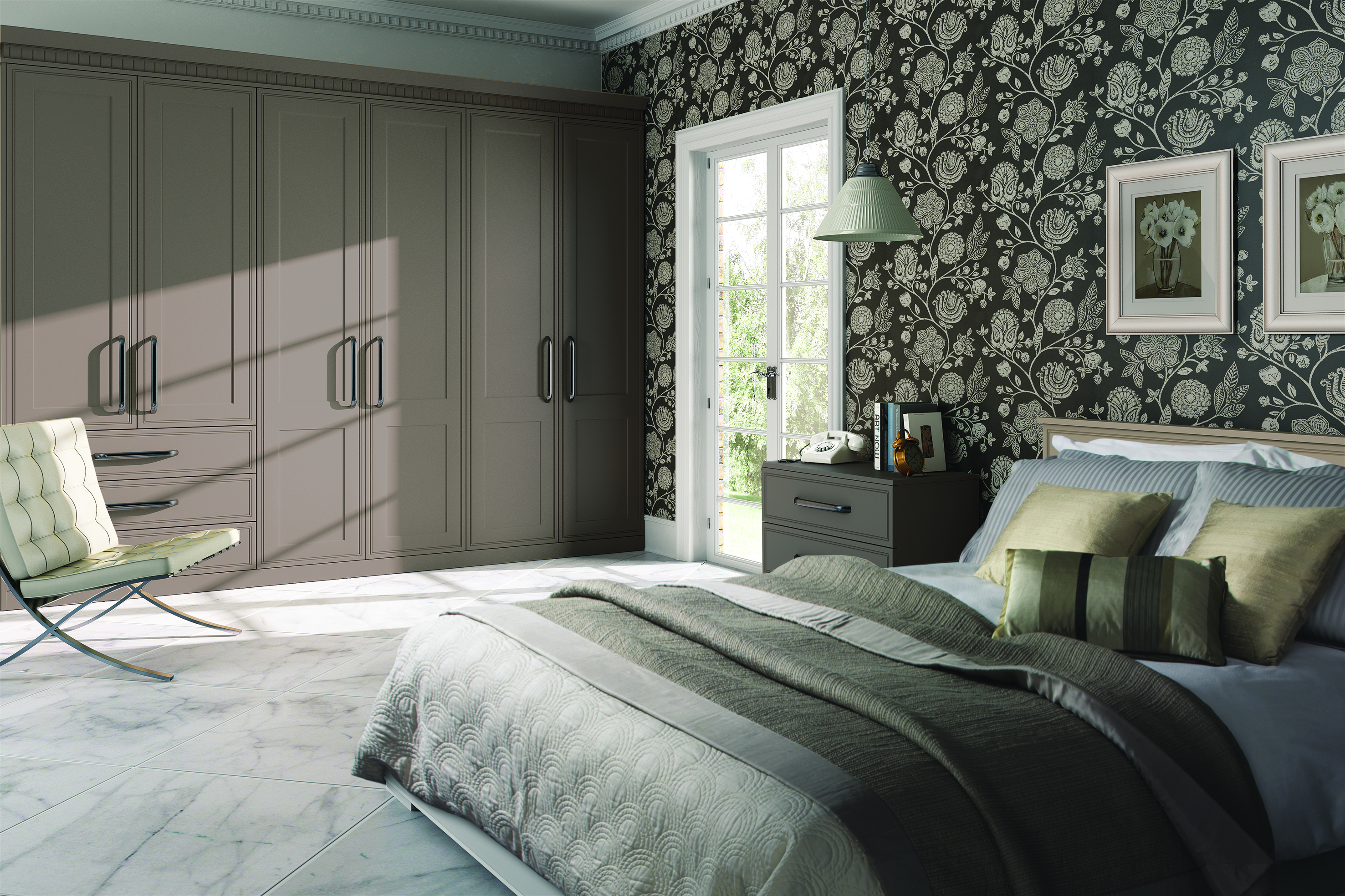 Pretty pink wardrobe doors
We know what you're probably thinking…pink wardrobe doors!? You might think this colour is only ever acceptable for 8 year old girls, but allow us to convince you otherwise. 
When you use dusty pinks, pastel shades, and peach tones, the design choice isn't overbearing or childish at all.
In fact, it can create a feminine energy that radiates warmth and luxuriousness. 
When paired next to leafy green plants and earthy palettes, your pink built in wardrobe begins to provide quite a charming backdrop to your bedroom!
If we've convinced you enough to choose a charming shade of pink for your replacement wardrobe doors, we suggest the Bella - Aldridge wardrobe door, in shade Matt Blush Pink. 
Browse Bella Aldridge wardrobe doors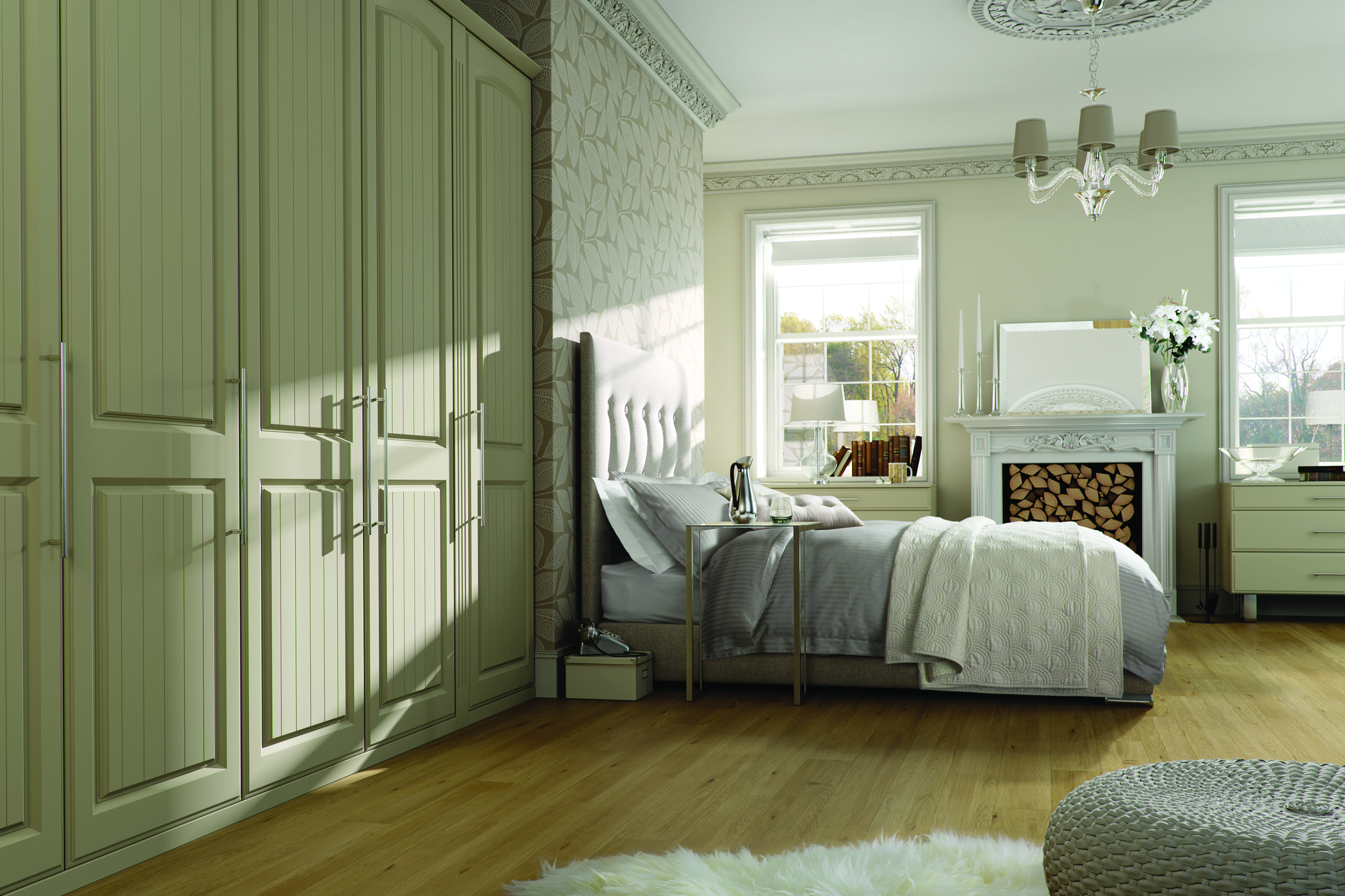 Eco-style green wardrobe doors
We mentioned in our recent blog design trends for your kitchen in 2022 that nature-inspired decor is going to be a popular feature in 2022 - and the same rule applies to your bedroom space. 
If your bedroom currently features neutral wall colours like white, cream or nudes, you can easily create a eco-style space by incorporating shades of green into your replacement wardrobe doors. 
When coupled with natural wood features and more earth tones, forest or sage green wardrobe door will blend in perfectly. 
We suggest the Bella - Aldridge wardrobe door, in shade Matt Kombu Green.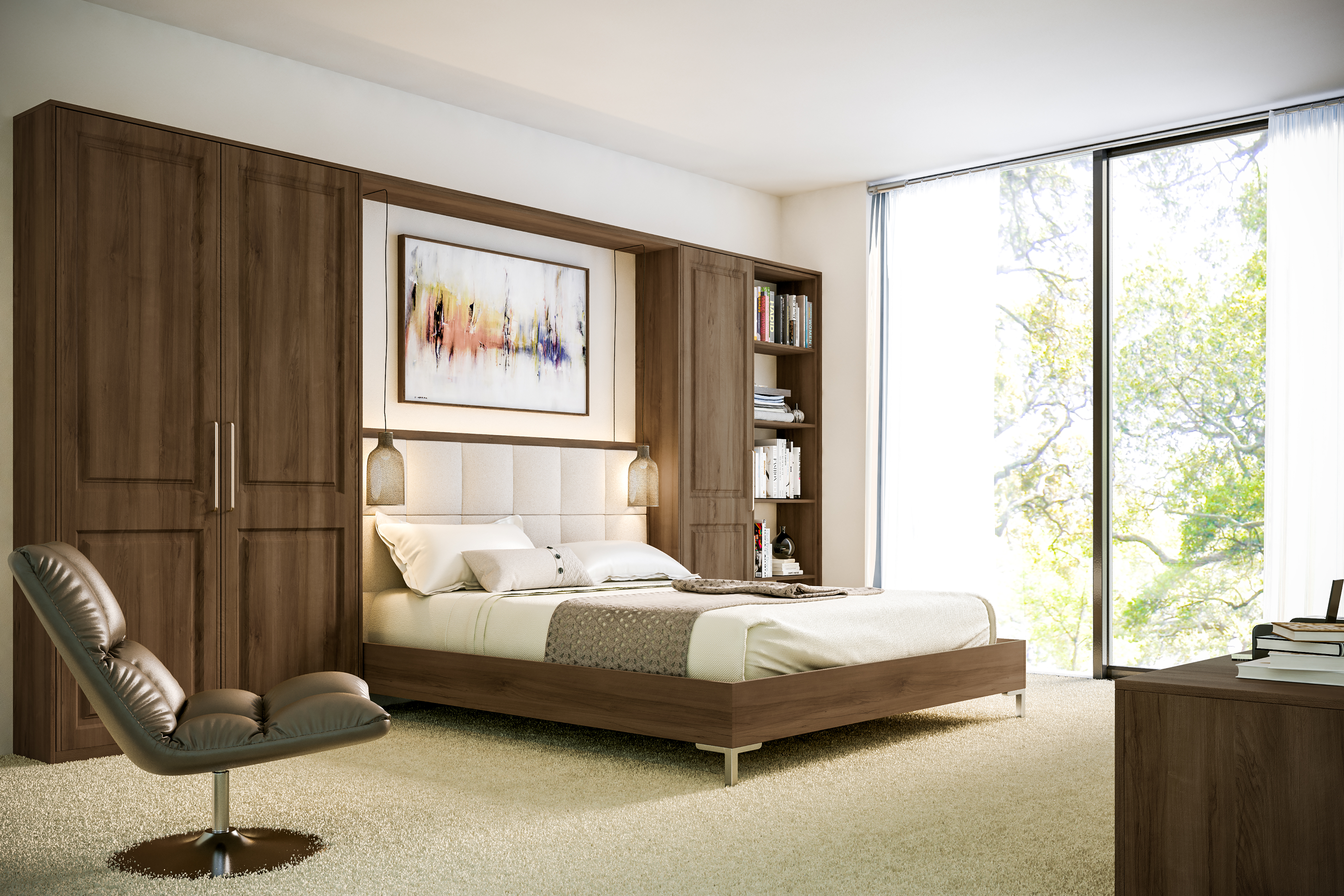 Find your replacement wardrobe doors from Happy Doors 
At Happy Doors, we stock a huge range of replacement wardrobe doors in different styles and colours. Our doors come with a 6-year guarantee, and our made-to-measure service means finding replacement doors for your built in wardrobe has never been easier. 
If you'd like to speak to one of our experts, contact us today - we'd be happy to help!
WHAT WE'RE THINKING
Latest Blogs