There's so many different, yet trendy kitchen design ideas for 2022, and it can be easy to feel overwhelmed.
That's why it's helpful to be prepared when searching for inspiration for your kitchen design project. Here are some of the best kitchen design trends for 2022, to guide you in the right direction.
Top kitchen styles for 2022
Painting your kitchen is an easy and cost-effective way to make your home feel totally different.
For 2022's kitchen paint trends, nature-inspired shades and sophisticated chic tones will take centre stage.
1. Eco-style kitchens
As we mentioned earlier, nature-inspired kitchens are going to be a popular feature in the trendiest of kitchens in 2022. 
Think neutral and natural finishes: pale sky blues and fresh shades of forest and sage green.
These environmental tones are perfect to match with other cheerful colours, such as sunny yellows. 
Furniture with natural wood finishes will flawlessly complement the kitchen. 
Don't forget to consider the textures, too! For the ultimate eco-style, think about plant prints for tablecloth and curtain, live indoor plants, and clay or woven accessories.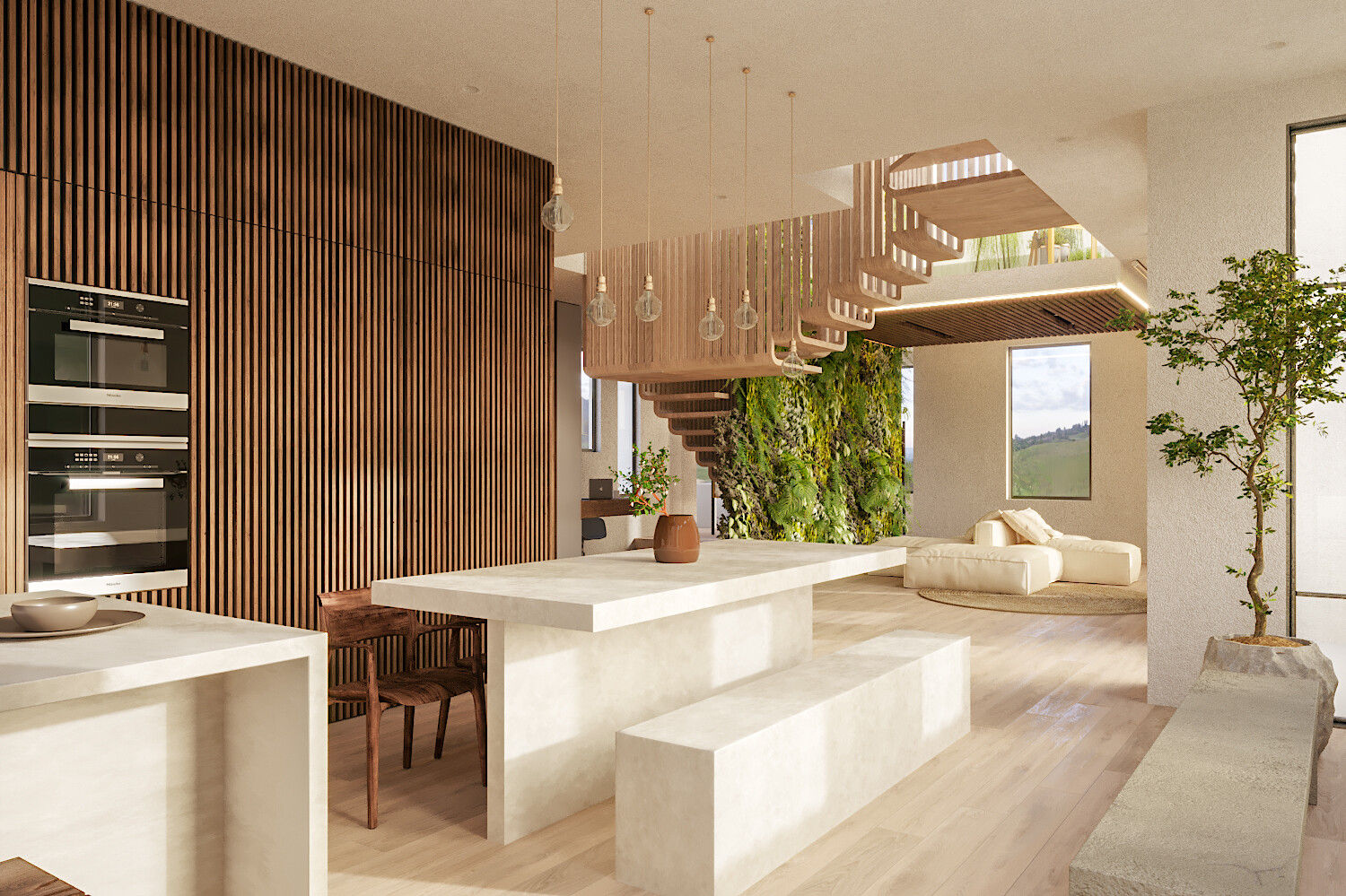 Image source: Art Station
2. Sunny, bright kitchens
After another somewhat dreary year (thanks Covid), we're saying yes to more colour, happiness and brightness.
Next year, expect to see more cheerful yellows and burnt orange tones used for kitchen doors and walls, set against blue or white hues. 
Mustard and rust tones make your kitchen feel super summery, but they can also create a really cosy atmosphere when autumn 2022 comes around, meaning you'll have a trendy kitchen all year round.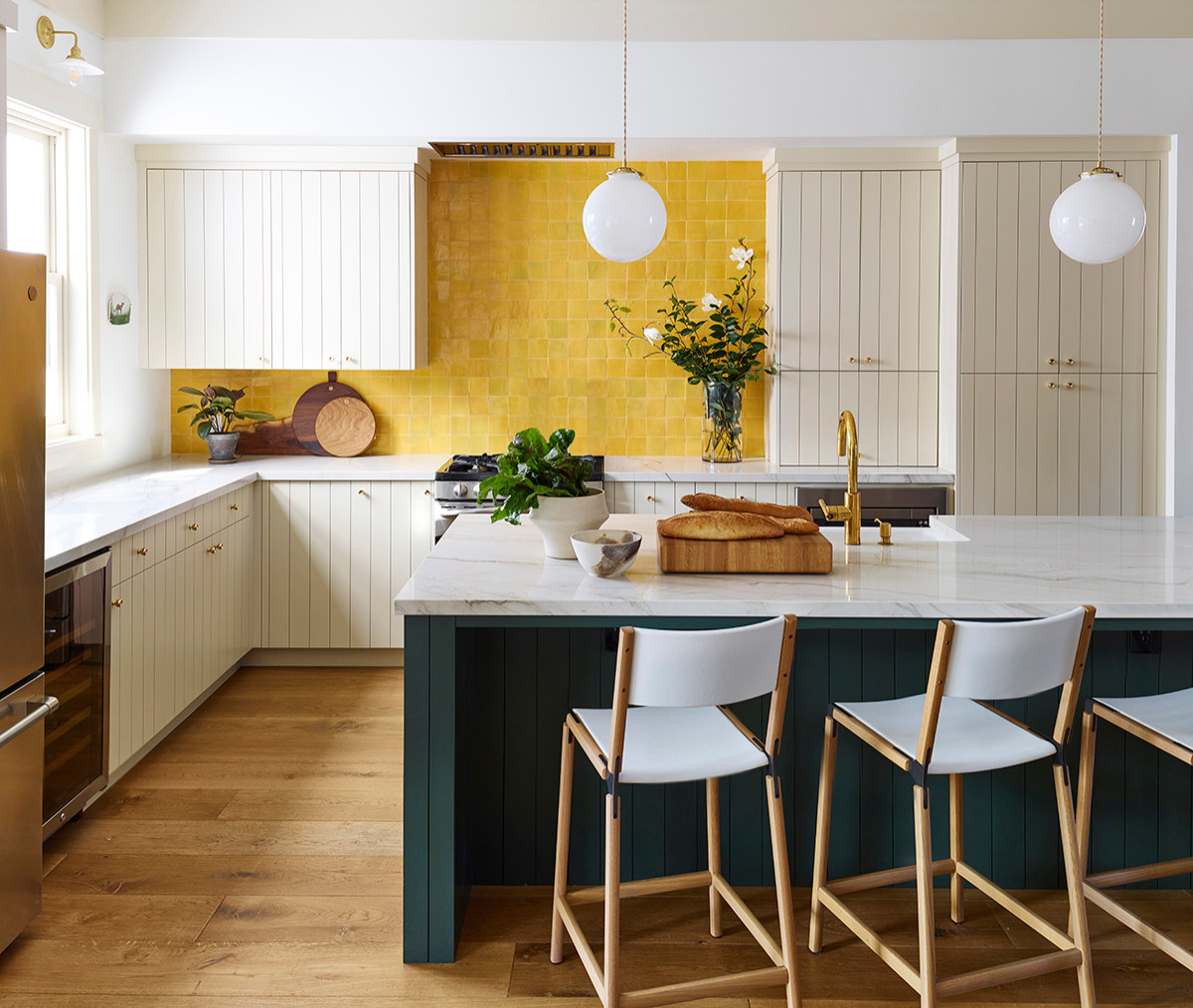 Image source: Decoist
3. Minimalist kitchens
Sometimes, less is more. If stylish simplicity is more your bag, then allow us to serve you the ultimate minimalist inspiration. 
As the name suggests, the furniture, decor and accessories in the kitchen should be minimal. This will make your space seem bigger. Minimalism is a great choice for small or narrow kitchens. 
If you opt for this style, geometric shapes work well.
When it comes to choosing a shade for your minimalist kitchen, go for neutral and calm kitchen doors and counters, avoiding anything too bright or vibrant. 
Choose appliances that are built-in, as any external objects will make the kitchen appear clunky.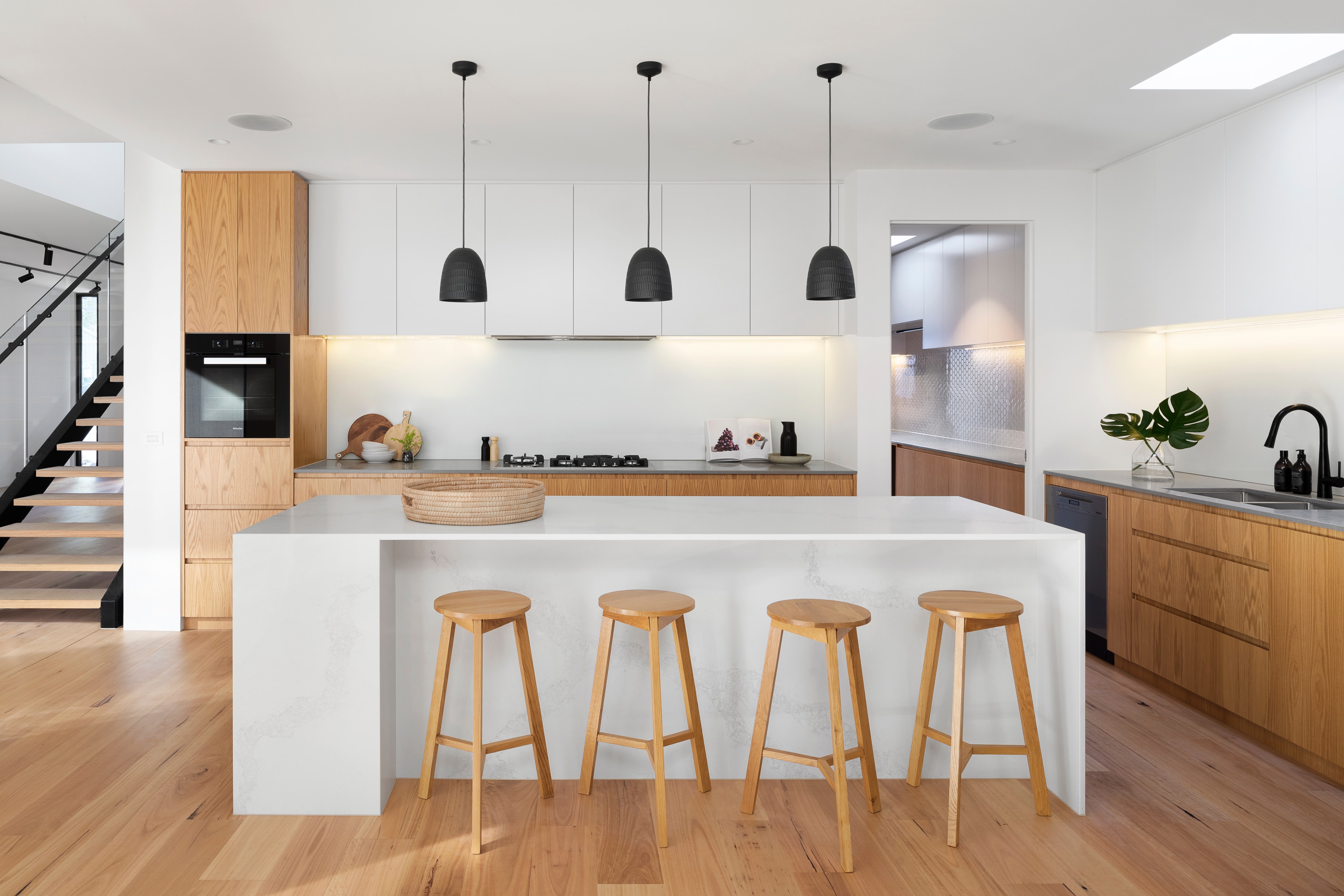 4. Eclectic kitchens
Eclecticism is the extreme opposite of minimalism, so if you prefer something a little (or a lot!) more diverse, then this trend is one to keep an eye on. 
An eclectic kitchen will combine different textures, patterns and shades to create a space that is truly unique. But to avoid your kitchen looking too exaggerated, we wouldn't recommend combining more than three styles. 
Eclecticism is one of the hardest decorating styles to pull off, but it can be the most rewarding. 
If done wrong, you can risk your kitchen looking chaotic and too busy. But when it's done right, it can look like curated work of art that has been carefully designed layer by layer over the years. 
It requires plenty of creativity. So, if you're the arty kind, you might relish an opportunity to turn your kitchen into a masterpiece in 2022.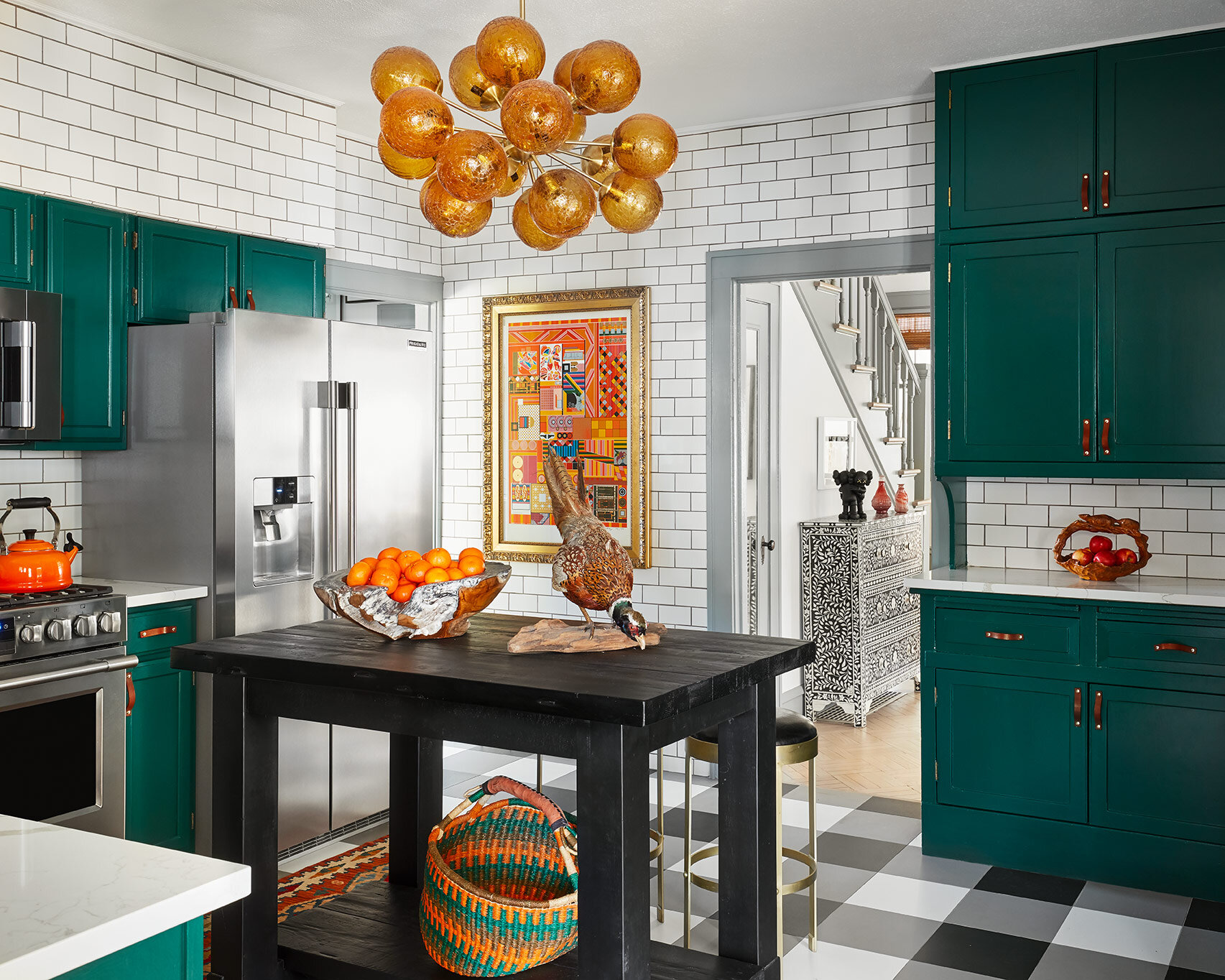 Image source: Crystal Blackshaw
Kitchen design trends for 2022
There are three words that can be used to describe kitchen design trends for 2022: eco-friendly, stylish and comfortable.
If you're looking to transform your kitchen ready for next year, now is the perfect time to start deciding what kind of style you like.
Why not start by browsing our range of replacement kitchen doors to find a colour that will inspire the rest of your kitchen? 
WHAT WE'RE THINKING
Latest Blogs