Most people assume that getting a brand-new kitchen is going to cost them a bomb. This isn't always the case. With made to measure kitchen cabinet doors from Happy Doors, you can massively upgrade your kitchen, and on a small budget too - we'll explain how.
The rise of replacement kitchen cabinet doors
Over the last few years, replacement kitchen cabinet doors have become increasingly popular. People have realised they can get a stunning new kitchen for a fraction of the price it would usually cost. It's a far cheaper alternative than replacing the old kitchen completely – who even notices the 'carcass' hasn't been changed anyway?
The cost of replacing kitchen cabinet doors
Replacing kitchen cabinet doors is a great way to upgrade your kitchen at the fraction of the cost of a new kitchen. Rather than stripping the 'carcass' of your kitchen (the body/frame of the cupboards) you can get new doors and drawer fronts, plinths, handles, end panels and more! This gives you the opportunity to create a stylish, brand-new kitchen without breaking the bank! What more? You can do it yourself, so no labour costs!
When opting for replacement kitchen doors, there are no set costs. It depends on the size of kitchen door/drawer fronts, the type of door you choose, handles and number of hinge holes. There are endless possibilities. That being said, on average a small sized kitchen can start at around £350. An average sized kitchen - around £500 and anywhere from £750 to £1,000 for large kitchens. You can't argue with these prices for a brand-new kitchen makeover, can you?
So, why not get a free quote on your kitchen doors?
Want to know how much a brand-new looking kitchen will cost you? Then look no further than Happy Doors. As replacement kitchen cabinet door specialists, we offer you a free, no-obligation quote for your kitchen. Simply send us a list of door measurements you require via email, or view our product range and add your doors to basket for a price. If you need any help - just give us a call. We're more than happy to help, and are standing by to answer any questions you may have.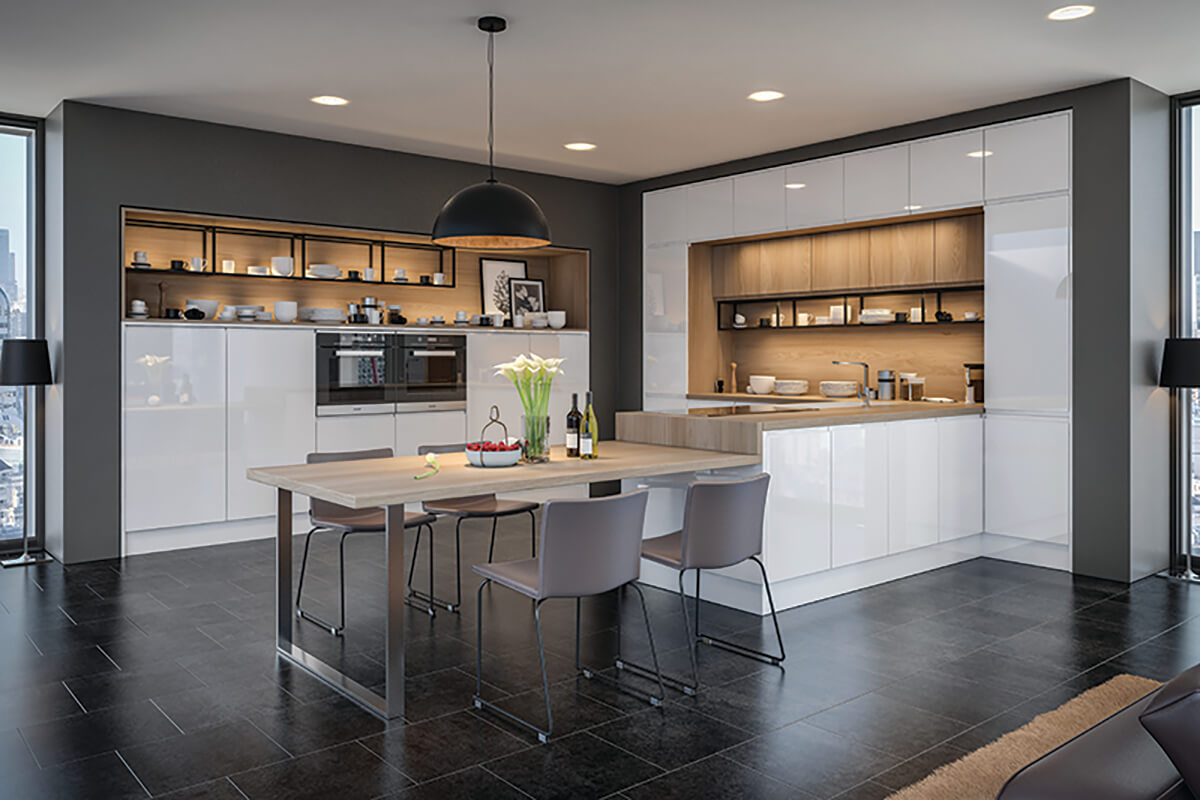 The comparison
To give you a better idea of how much money replacing your kitchen cabinet doors can save, new kitchen cabinets and cupboards can start at around £1,000 for small kitchens. So, why not save yourself thousands of pounds by ordering replacement kitchen doors.
Cost benefits isn't the only positive side for choosing replacement kitchen doors either, there's a lot less stress involved compared to starting from scratch. No need to empty all of your cupboards, and the job rarely takes longer than 1-2 days – no specialist DIY skills are required either.
In short, opting for replacement kitchen doors instead of a full kitchen refurbishment will save at least half of your money and a lot of time, mess and stress.
If you'd like to receive more information about replacing your kitchen cupboard doors, get in touch today and speak to one of our experts.
WHAT WE'RE THINKING
Latest Blogs