It is advised you update your kitchen at least every 10 years to ensure it stays reliable, functional, and stylish. However, a kitchen update doesn't have to mean completely ripping out and refitting your cabinets and appliances. 
If your kitchen is looking worse for wear, you might be thinking of ways you can update it without having to hire in professionals or spend thousands on a refit. One way this can be achieved is by simply replacing your cabinet doors to give the space a new lease of life, and this can be done by yourself - it is easier than you think!
But first, you will need to understand how to accurately measure your kitchen cabinet doors to ensure you get the perfect replacement - here's how. 
Measuring kitchen cabinet doors: what you will need
Before you begin, you will need a few things to make the process as simple and accurate as possible. You will need a tape measure that measures in millimeters (as we use millimeters for our replacement kitchen door measurements), and a pen and paper to jot down the measurements. Alternatively, you can get our website up and ready to jot your measurements straight into the page of the product you wish to order. It is advised you don't use a laser measure or a measuring app as these are not always accurate enough for what we are trying to do.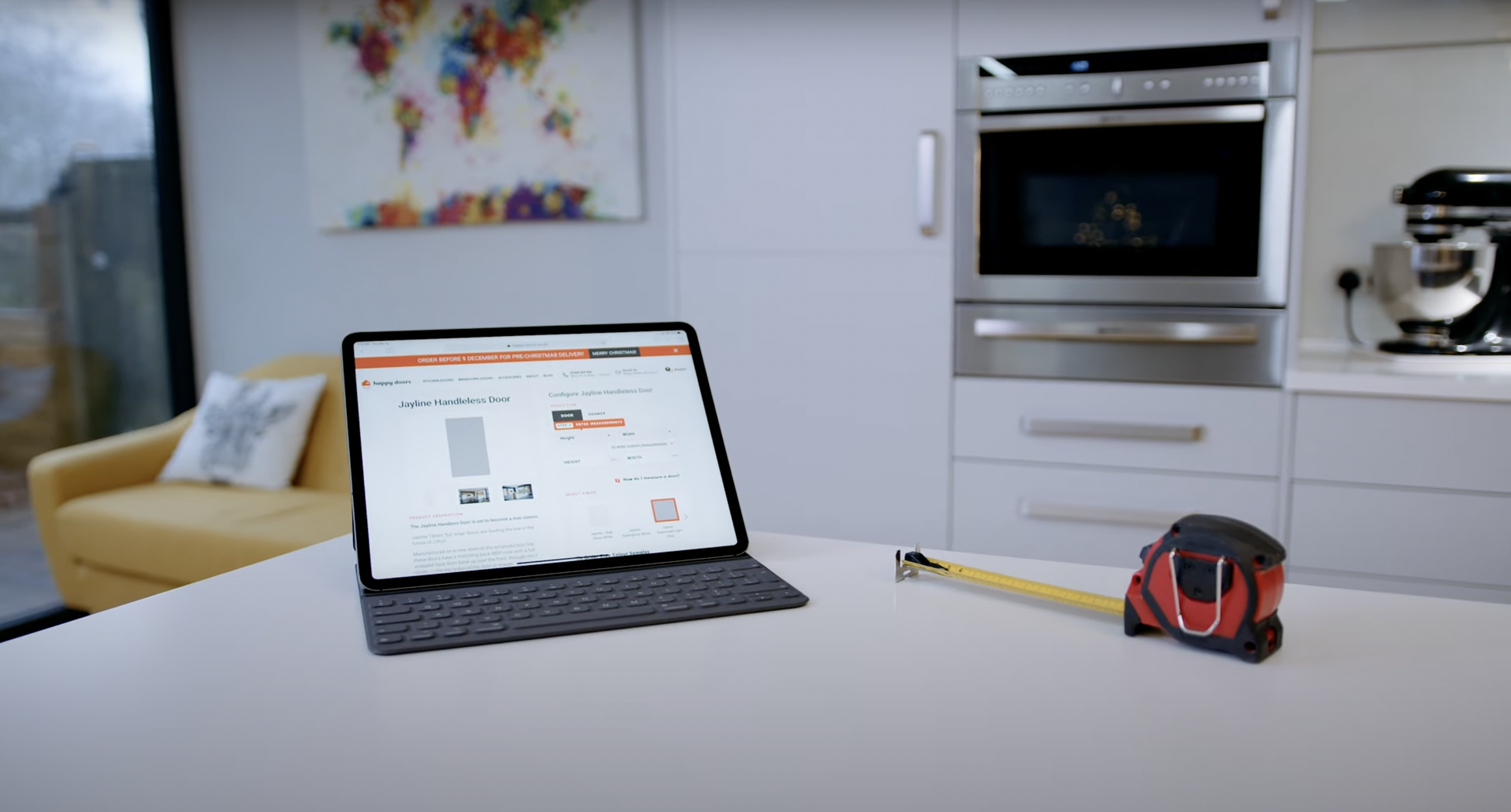 Measuring kitchen cabinet doors: step by step guide
Remember: it is always best to measure the back of your cabinet doors where they are level. The front of the doors often have beveled edges which is not accurate for measurements. 
Often, the door is about 4mm smaller than the carcass it is going on, to allow the door to open and close properly. 
1. Measure the height of your kitchen door
Take the height measurement in millimeters by placing your tape measure from the top of the door to the bottom, and note this down or put it into the product page of our site.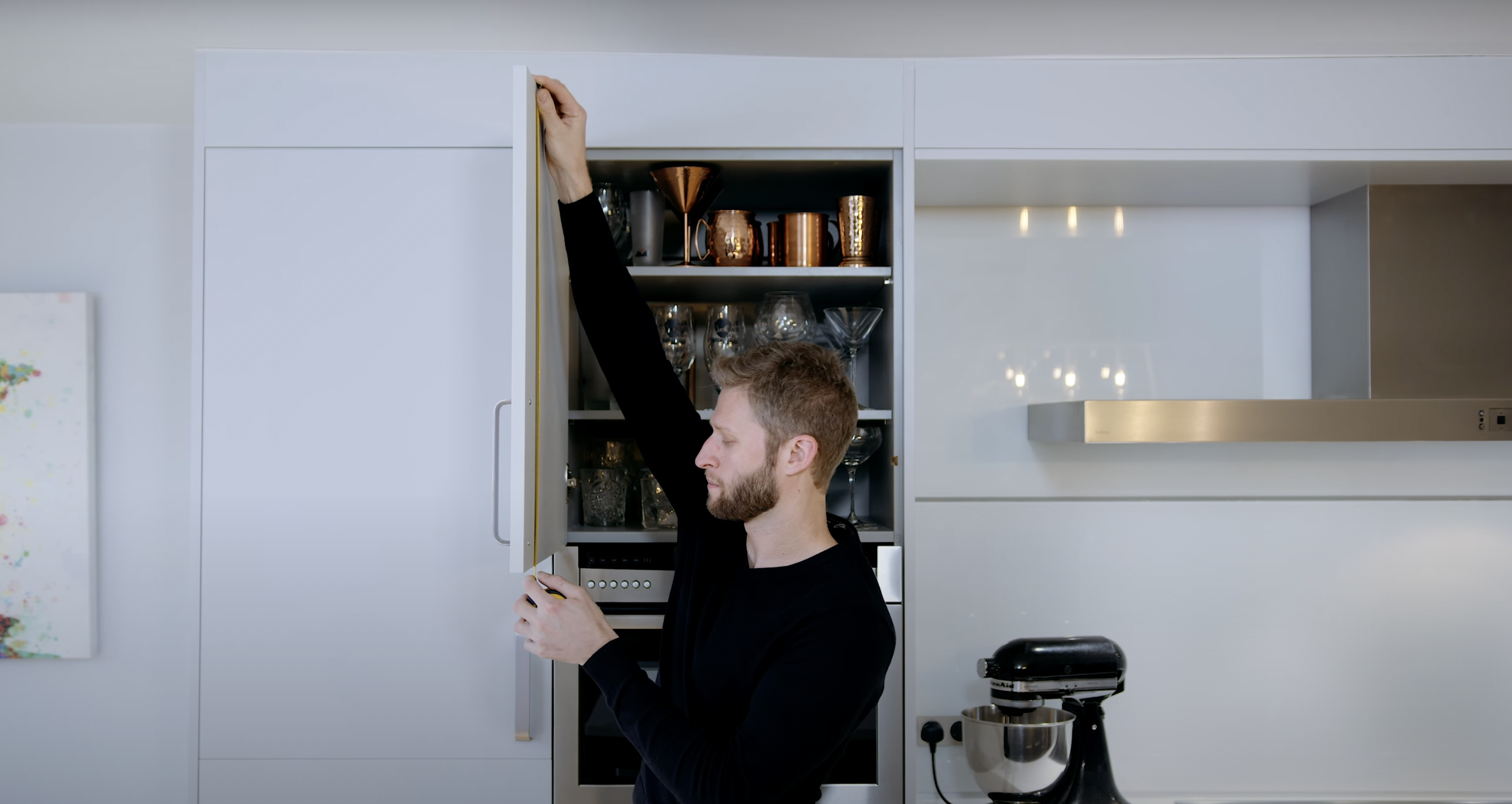 2. Measure the width of your kitchen door
Once the height is measured, take your tape measure from one side to the other to measure the width. Enter these measurements in millimeters into the product page of our site.
3. Measure the position of your kitchen door hinges 
To measure the position of te hinges, take a measurement from the top of your door to the middle of the hinge. Repeat the process but this time from the bottom of the door to the middle of the lower hinge to get the second measurement.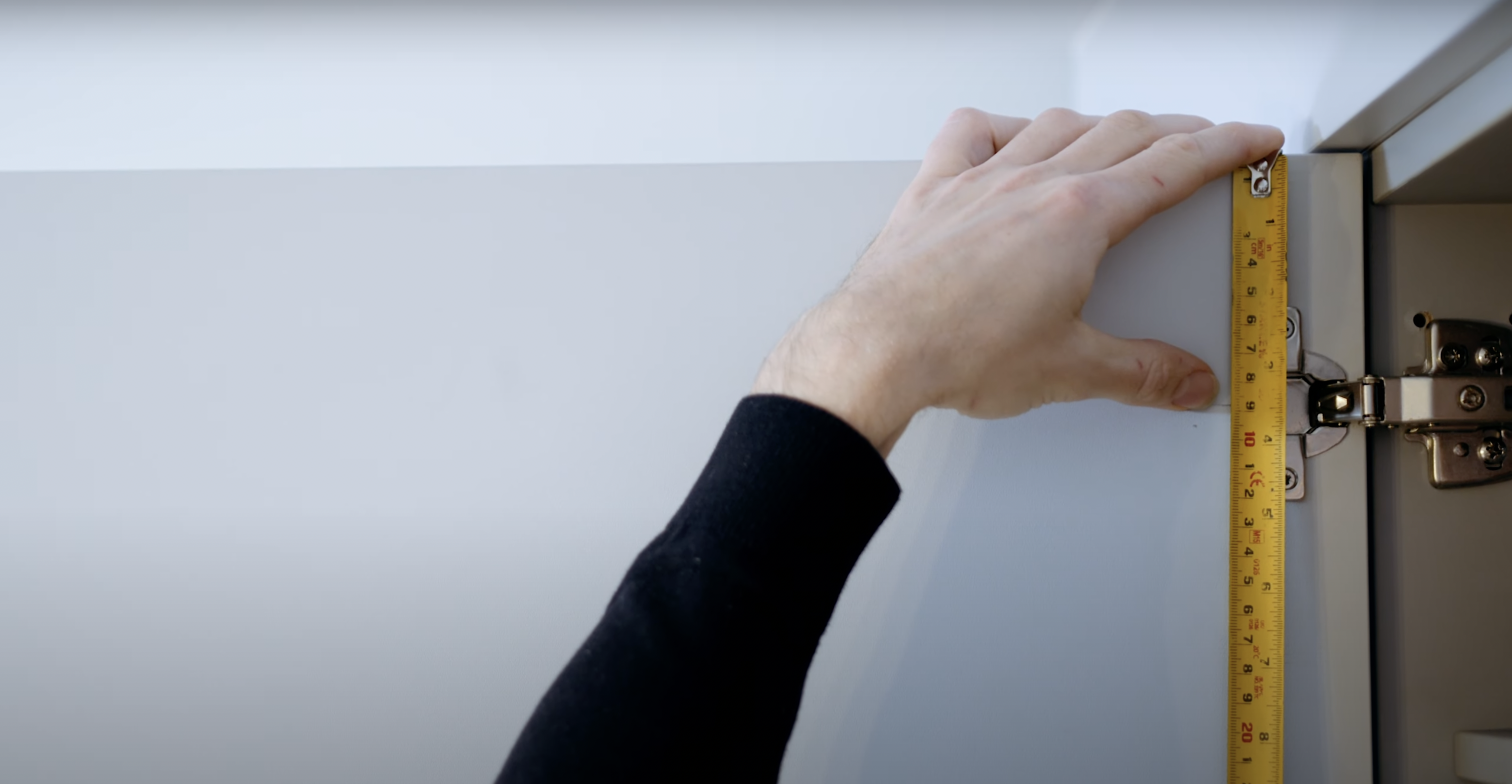 4. Take note of the position the door is handed
If the door opens to the left, it is left handed, and if it opens to the right, it is right handed.
5. Repeat the process for all doors & place your order
When you have done this for one door, you can repeat the process for all of your other kitchen cabinet doors. When you have the measurements of all the doors, you can place your order with Happy Doors. Then you can sit back and wait for your stylish new doors to arrive and be installed. For tips on how to install your replacement kitchen doors, and how to avoid mistakes when doing so, read our helpful 'how to' blogs.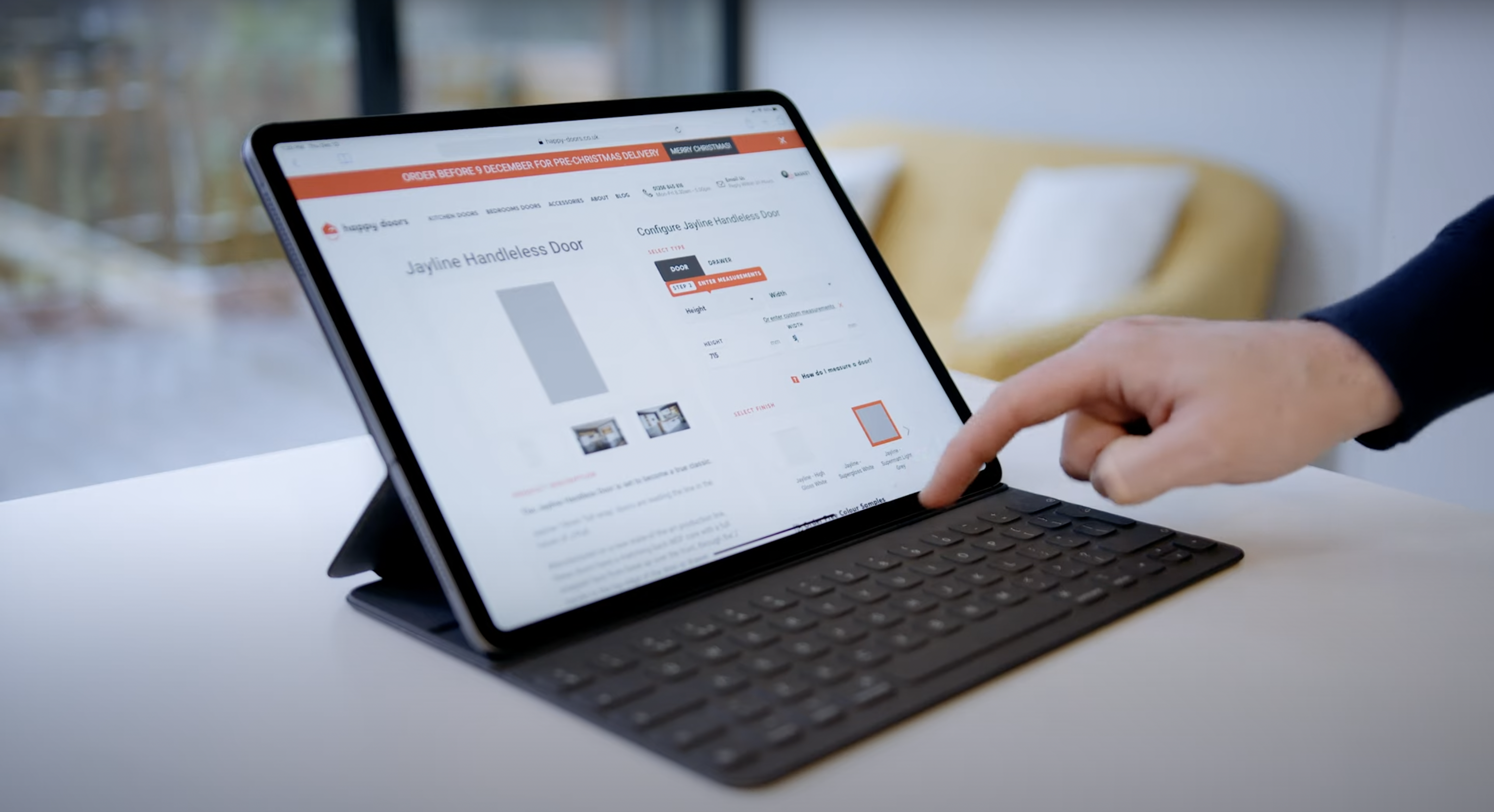 Watch our helpful step by step video below on how to measure your kitchen doors 
We have a helpful video that goes through the above steps with you as you measure. 
WHAT WE'RE THINKING
Latest Blogs